The Mangrove Tree
Our original announcement of the 2012 Community Read…
Join us as we celebrate the work of a Wenham hero, Dr. Gordon Sato with The Mangrove Tree: Planting Trees to Feed Families by Susan L. Roth and Cindy Trumbore.  This children's book documents the work of Dr. Sato's "Manzanar Project" which solved the hunger crisis in Eritrea, Africa.  The project was named after the Japanese internment camp where he was sent as a teenager.  There is also a companion book Farewell to Manzanar: A True Story of Japanese American Experience During and After the World War II Internment by Jeanne Wakatsuki Houston, which offers a historical perspective on what the experience was like.  Dr. Sato's experiences as a teenager in Manzanar led him to work closely with growing food in inhospitable conditions and to have great sympathy for "aggrieved peoples".  His work with growing mangroves is a message of hope to all.
Join us to hear Dr. Gordon Sato speak at the Gordon College Campus on Thursday, March 29 at the A.J. Memorial Chapel from 7:30 – 8:30 PM. Greet Dr. Sato, Susan Roth and Cindy Trumbore at the reception from 6-7 PM in the Ken Olsen Science Center at Gordon College. Also, the authors of The Mangrove Tree will talk about the development of their book and the artwork earlier the same day at the Hamilton-Wenham Library from 3-4 PM.
For more information about Dr. Sato's work, visit http://themanzanarproject.com.
The Book
For a long time, the people of Hargigo, a village in the tiny African country of Eritrea, were living without enough food for themselves and their animals. Then came a scientist, Dr. Gordon Sato, who helped change their lives for the better. Through alternating verse and prose passages, discover how Dr. Sato's mangrove tree-planting project transformed an impoverished village into a self-sufficient community. This fascinating story is a celebration of creativity, hard work – and all those mangrove trees that were planted by the sea. It invites us to ask what simple, brilliant, incredible solutions are waiting for us to devise and implement, and help make the world a better place.
Reserve your copy of The Mangrove Tree today!
Events Based On the Book
On March 28, 2012, our children's room held a Create a Collage! activity as a tie-in with our community read, The Mangrove Tree.
The next day, March 29th, Mangrove Tree Author and Illustrator Susan L. Roth and illustrator Cindy Trumbore came to the library to discuss their book: a fascinating synthesis of children's poetic narrative and nonfiction documentary, with paper and mixed media illustrations, about the work and life of Dr. Gordon Sato.
Dr. Sato came himself that evening for The Manzanar Project with Dr. Gordon Sato at Gordon College, where he discussed the Manzanar Project, his enormously successful hunger-fighting initiative planting mangroves in Eritrea, Africa, and his early inspirations as a young man growing corn to feed his family in the Manzanar Internment Camp. View Dr. Sato's inspirational and moving presentation here:
You can also visit his Manzanar Project webpage for more information.
Learn More About the Illustrator and Author
Susan L. Roth's unique mixed media collage illustrations have appeared in numerous award-winning children's books, many of which she also wrote. Her most recent book, Listen to the Wind, spent a year on the New York Times best seller list. About her inspiration for The Mangrove Tree Roth says, "I wanted to write this book ever since I first heard about [Dr. Sato's] project in Eritrea. I wanted to illustrate this book the minute I saw photographs of the project." Roth lives in New York. You can find her online at susanlroth.com.

Cindy Trumbore has been involved with young people's literature for most of her career. A former editor in children's book publishing, she now writes children's books, edits books for classrooms, and teaches writing. Her past titles include The Genie in the Book and Discovering the Titanic. When her friend Susan L. Roth approached her to coauthor The Mangrove Tree, Trumbore was immediately excited by the chance to research and write about Dr. Sato's work. She lives with her family in New Jersey. Her Web site is cindykane.net.
(The Mangrove Tree, back matter)
Learn More About Dr. Gordon Sato
Gordon H. Sato was born in 1927 in Los Angeles, California. He, too, was once a hungry child in a Desert Land. He never forgot his teenage experiences during World War II in the deprived conditions of the Manzanar War Relocation Center…

Years later Gordon earned a doctorate degree and became a cell biologist. He first went to Eritrea, a tiny country in eastern Africa, in the 1980s. He helped fight famine there by raising fish for food during the country's war of independence against Ethiopia. After Eritrea gained its independence in 1993, Dr. Sato wanted to help the people of the war-torn young country…

Dr. Sato noticed that mangroves could live in seawater in areas where freshwater streams, created by seasonal rains, emptied into the sea. He did experiments to learn which elements and nutrients the freshwater provided…

When Dr. Sato began his planting project in the village of Hargigo in Eritrea, he trained a group of villagers to cultivate and use the mangrove trees. About one million mangroves have now been planted in Hargigo. Over time the trees have greatly benefited all the people of the village.
(The Mangrove Tree, Afterword)
Learn more about Eritrea and Manzanar
Eritrea is a tiny country on the Horn of Africa, located on the Red Sea. Due to its prime location on an important trade route, Eritrea has been a contentious territory for many centuries. After a lengthy thirty-year War of Independence against larger neighboring Ethiopia, Eritrea became a sovereign country in 1993.
Dr. Sato began helping Eritrea during the war and afterward. His sympathy for her people stemmed in part from his own experiences as a child of WWII, when he lived in the Manzanar War Relocation Center – an internment camp for Japanese Americans.
Here are some more books about Eritrea, and about Manzanar.
Did you know…
Dr. Sato is a world-renowned cell biologist and entrepreneur whose seminal contributions to modern cell culture and cancer biology are recognized worldwide. A pioneer in the isolation of functional cell lines and the development of serum-free hormone supplemented medium, Dr. Sato is best known for his discovery that the polypeptide factors required for the culture of mammalian cells outside the body are also important regulators of differentiated cell functions with research utility in the culture of new types of cells. He is also the co-inventor of Erbitux …
(A&G Pharmaceutical, Inc.; full profile here)
Brought To You By…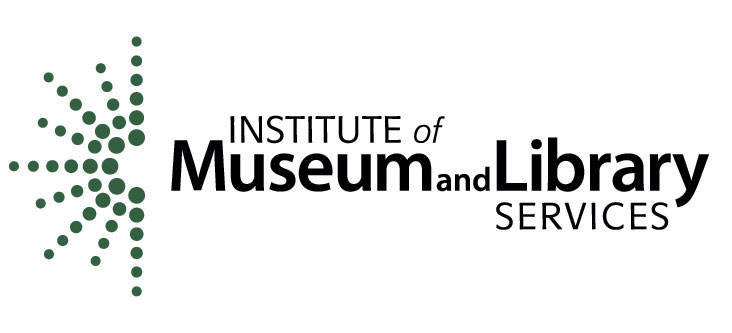 This project is being funded through the Massachusetts Board of Library Commissioners with funds from LSTA (Library Services and Technology Act), a Federal source of library funding provided by the Institute of Museum and Library Services.