Library Statue Restoraton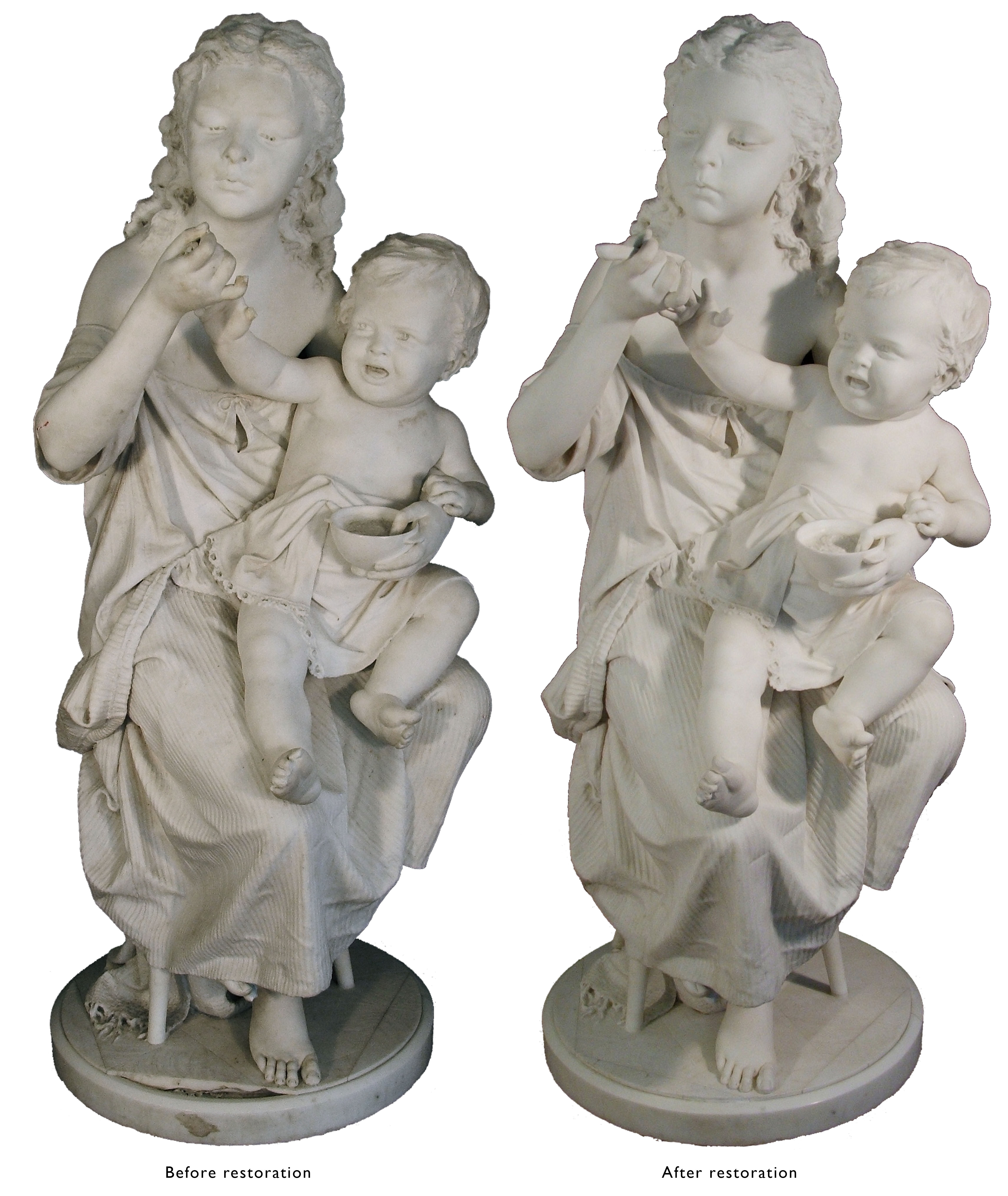 If you have not seen "The Orphans" lately, you should take a look! "The Orphans" is our copy of the late 19th century statue by sculptor Raimondo Pereda, who was known for his evocative marbles, particularly those of children. The statue of a young girl holding a baby on her knee left us in January of 2013 for cleaning and other restorative work.
Both came back to us in May clean and glowing, with restored fingers and toes. The girl's broken left eyelid was repaired, and the formerly unknown object she once held in her right hand, which staff and patrons used to speculate about, has been returned to her.
Just look at these before and after pictures. The difference really is remarkable!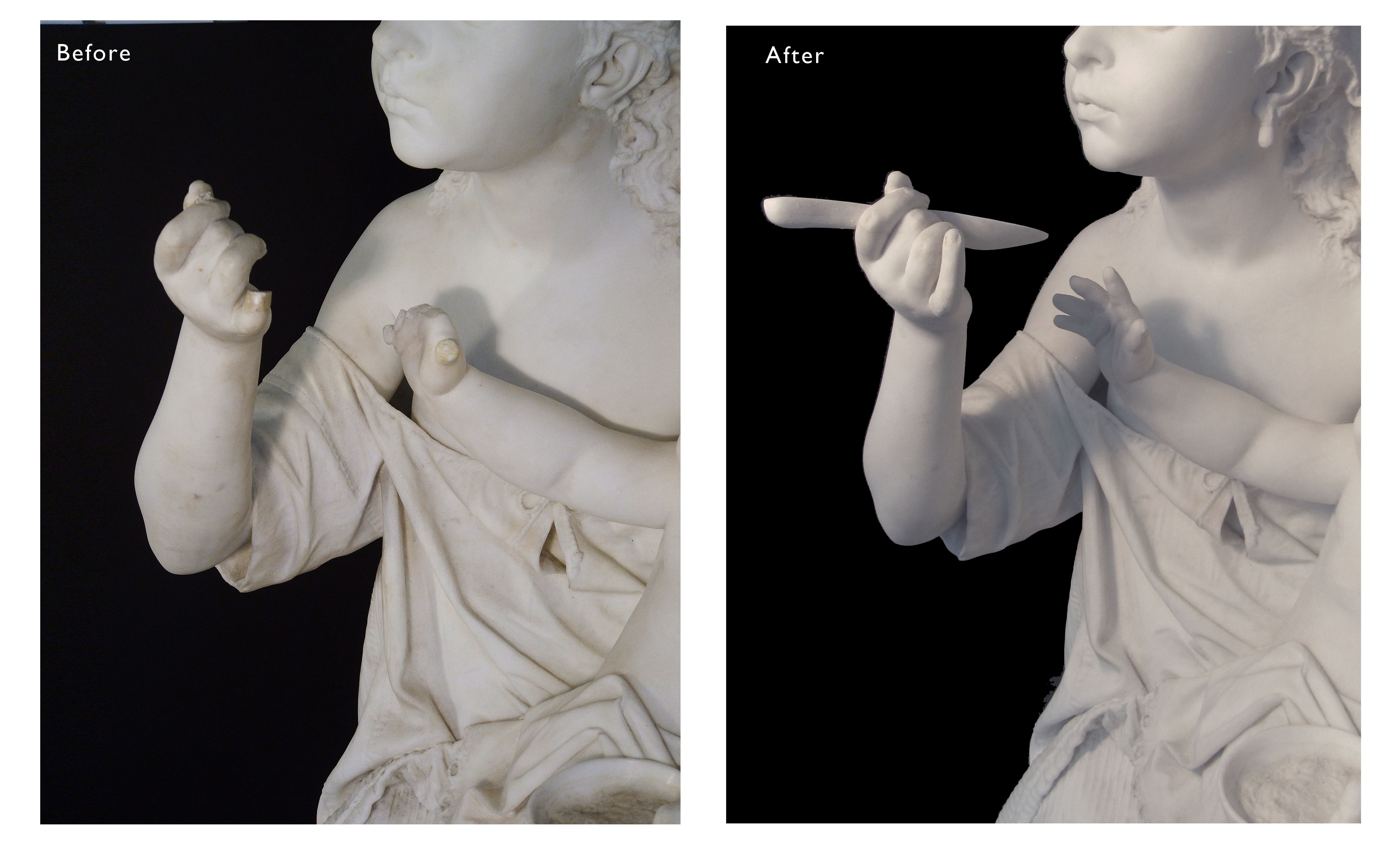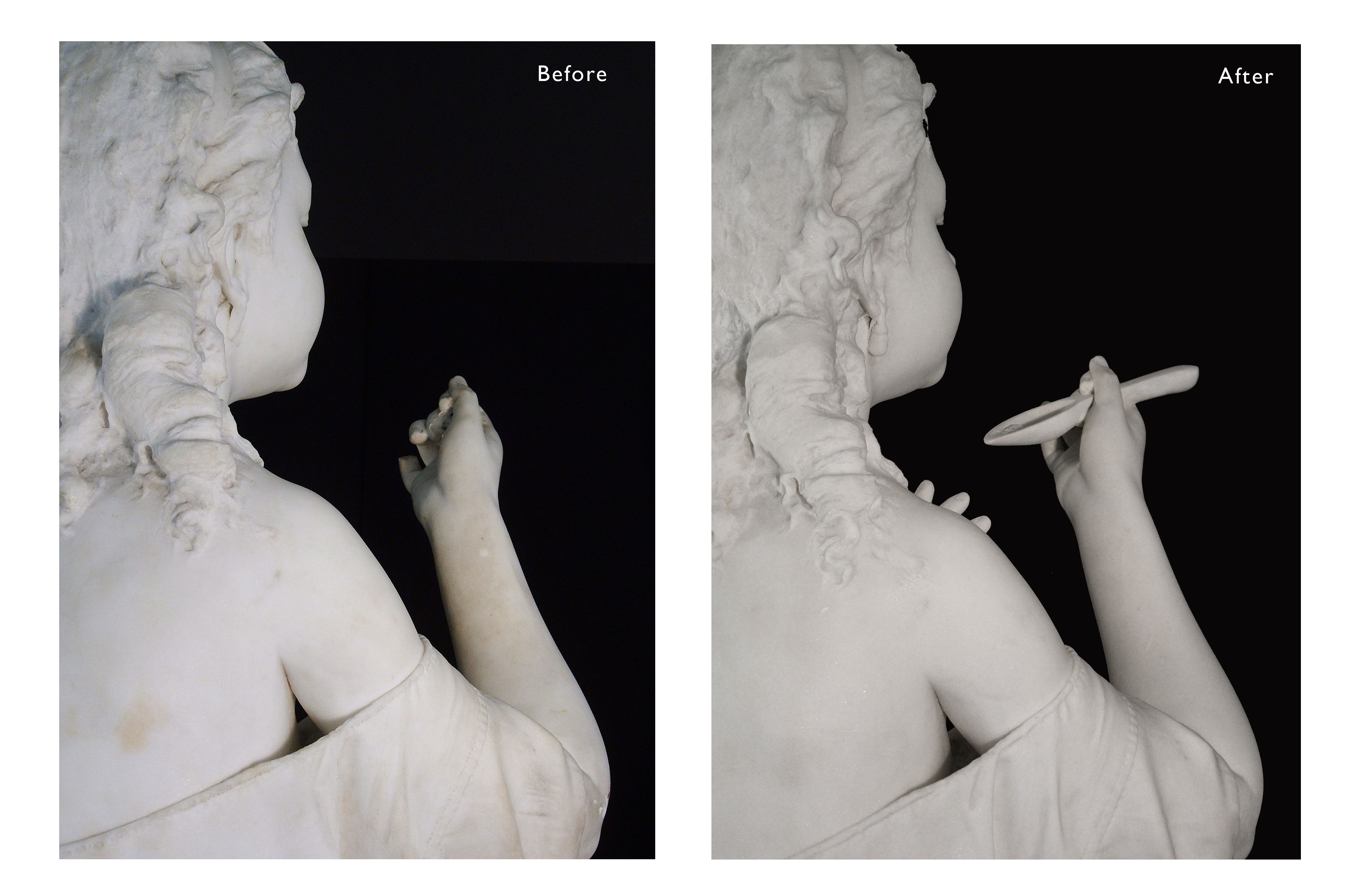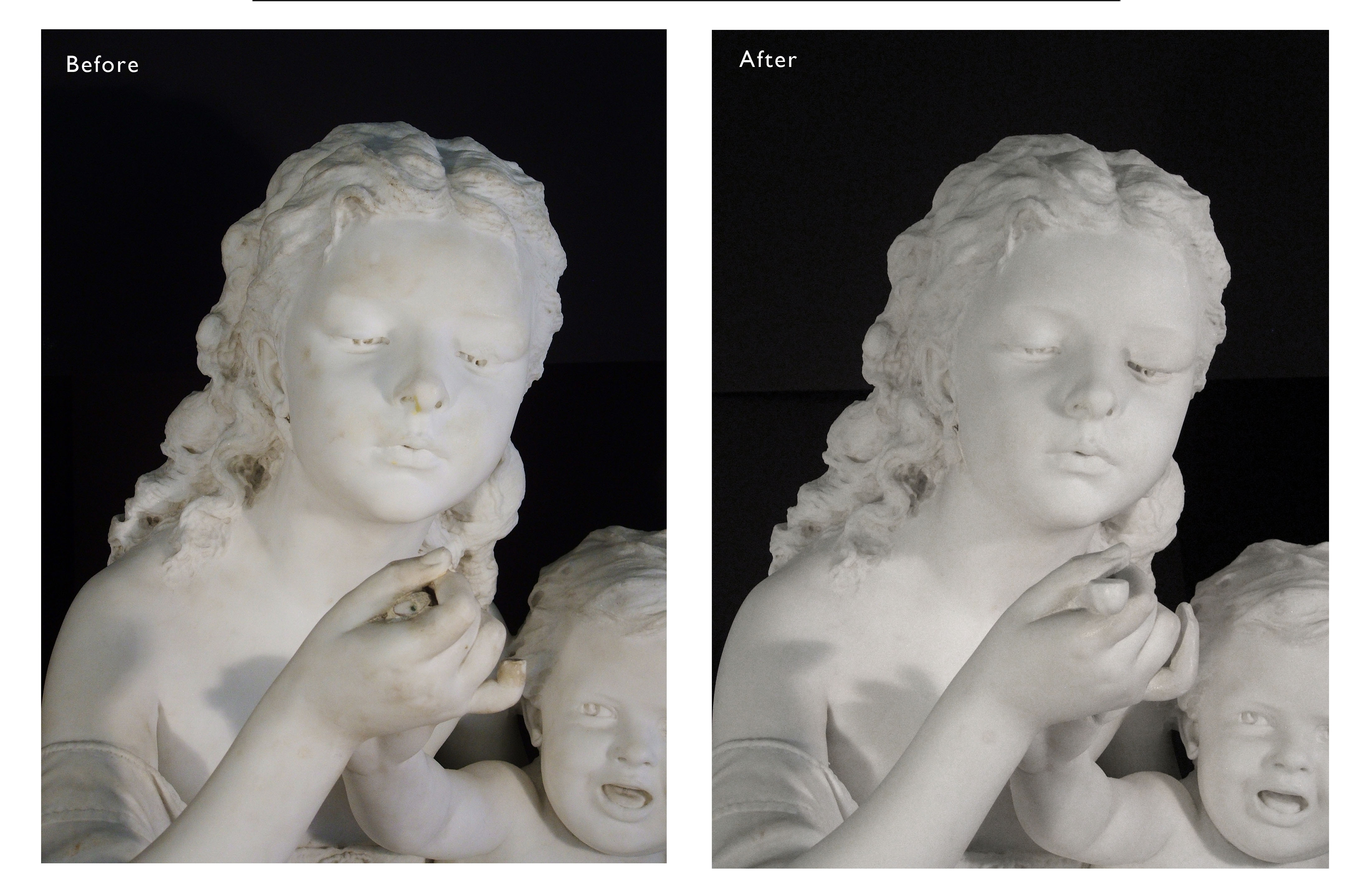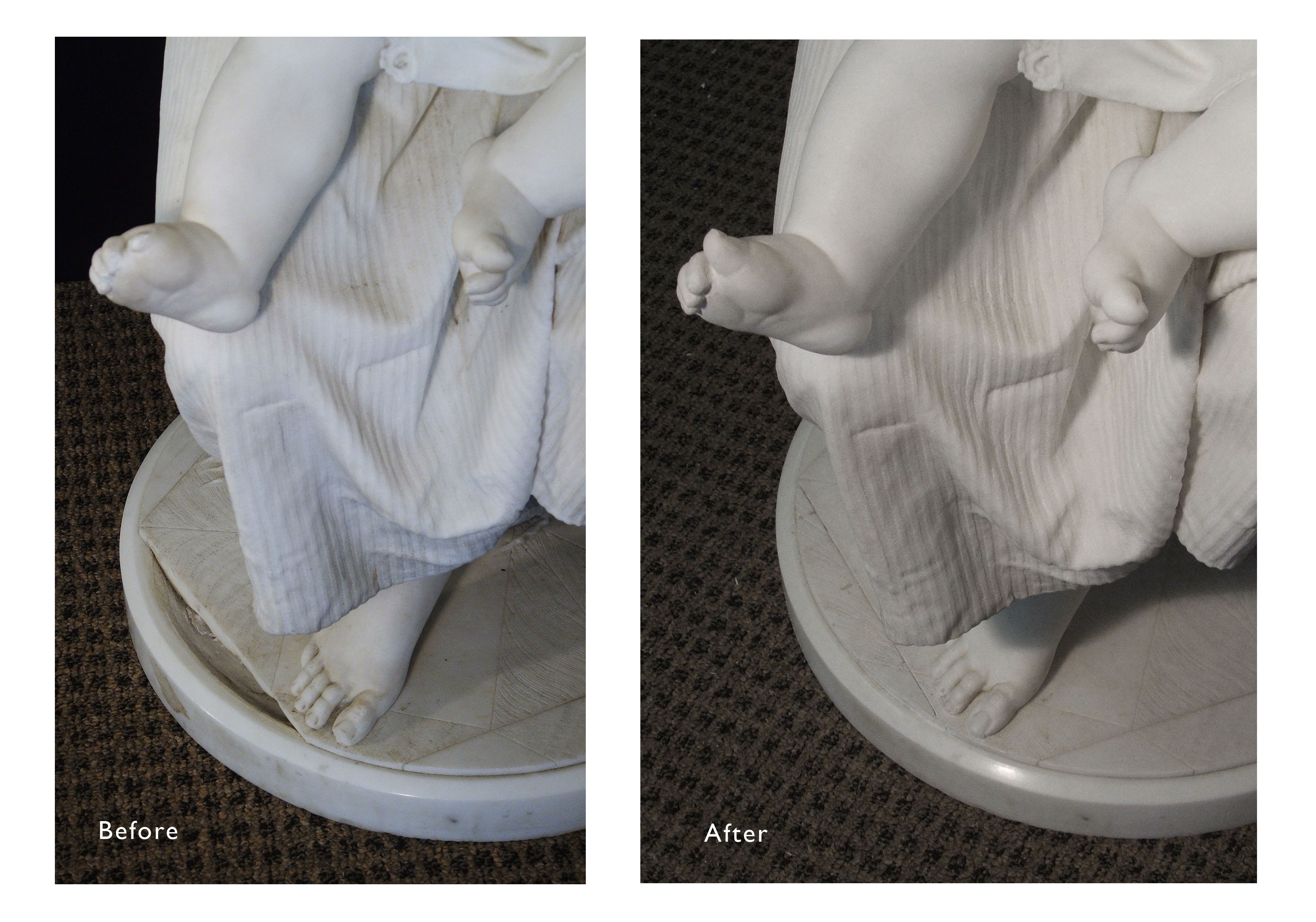 Restoration was performed by Allied Conservation, a local practice for fine art conservation and restoration in South Hamilton. Click here for an article about the restoration, which appeared in the Hamilton-Wenham Chronicle (6/13/2013.)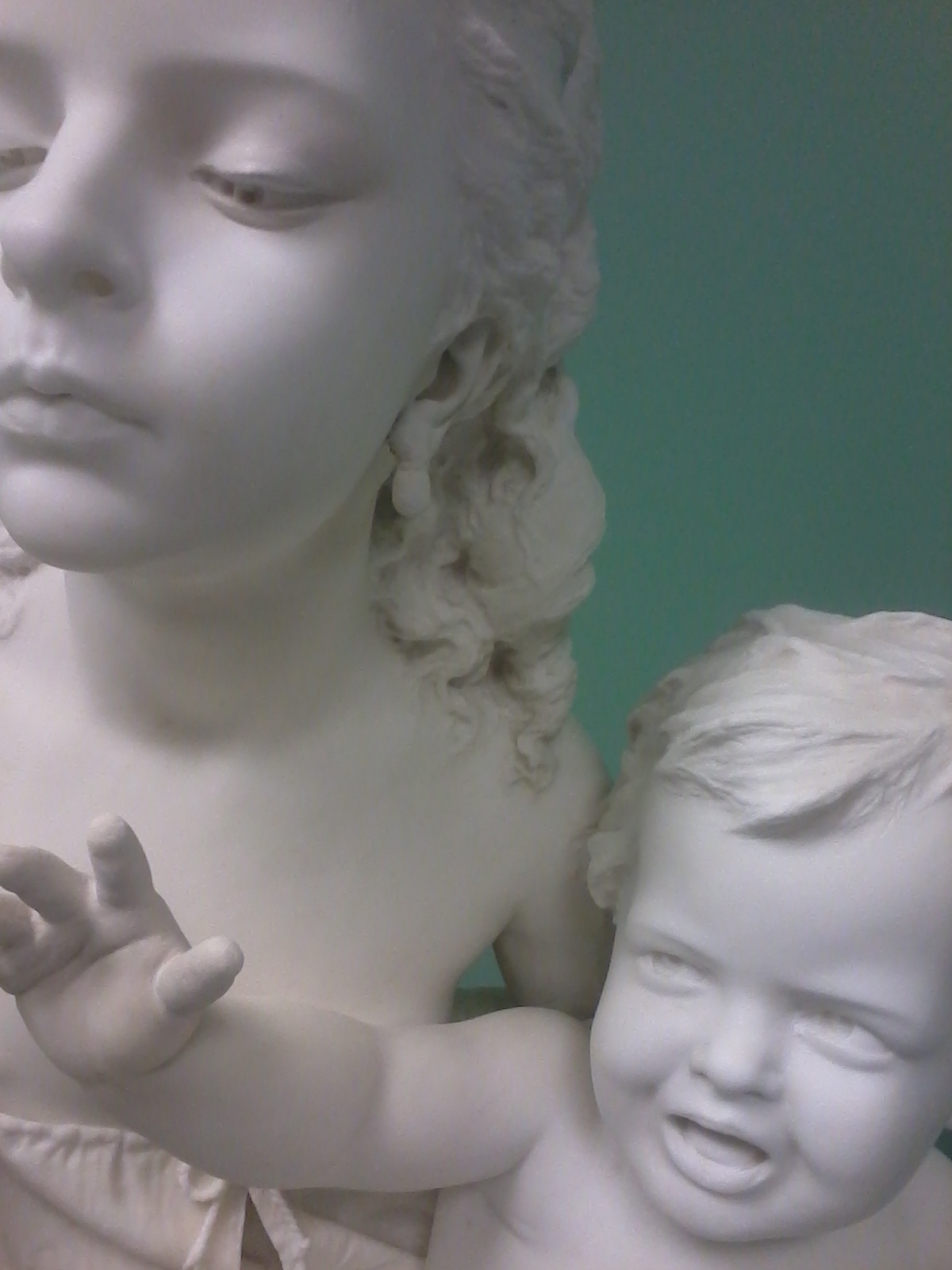 "The Orphans" was originally given to the old Wenham Library by the Ayers family, and resided for many years in the garden, where it was much loved but also suffered some damage. When the Hamilton and Wenham libraries merged in 2001 it moved to its new location at 14 Union Street, and currently resides in a corner beside the elevator, across from the director's office on the second floor.
While the statue was away for restoration, the corner walls were painted green, creating a beautifully accented backdrop once the statue was returned. Pictures are great, but you should really come to the library and see "The Orphans" in place.